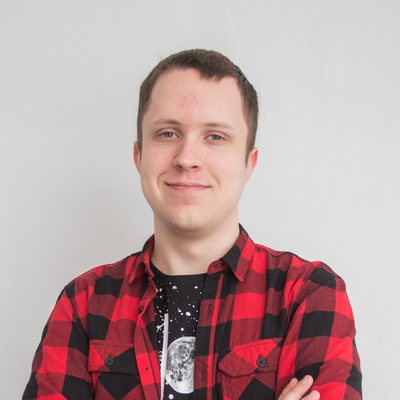 Обо мне:
I'm highly competent cyber security professional with a proven track record with network security, cloud security, cryptography and PKI. I have strong technical skills and extensive experience working with different cybersecurity solutions. I am a fast learner and highly motivated to grow in my field. I was forced to leave my home country and am now looking for a new home, so I will be happy to relocate or work remotely from different parts of the world.
Опыт работы
ICL Group (Oct 2021 – present)
Network Security Engineer (remote)
Job responsibilities:
Implementation and technical support of different cybersecurity products. Mostly, FW, NGFW, UTM, IPS and IDS. 
Participation in projects in different roles: Chief Project Engineer, Cybersecurity analyst, Network Security Engineer, L3 technical support.
Achievements:
1) Creation of the most comprehensive comparison of Russian NGFWs.
2) Finalization and release of business game about cybersecurity developed during the writing of the diploma.
3) Integration of protection tools that do not support cloud execution into the customer's cloud infrastructure.
Products: Cisco, VMWare/vSphere, Check Point, OpenVPN, Wireguard, Zabbix, Ixia Breakingpoint, FortiTester, KICS for Networks, ViPNet, xFirewall, Ideco, Continet, Usergate, Diamond, Yandex Cloud, SberCloud.
Federal Tax Service of Russia (Oct 2020 – Oct 2021)
Information Security Specialist
Job responsibilities:
Information security assurance in the branch of FTS (200 employees)
Implementation and support of information security tools.
Training branch employees to work with information security tools
Monitoring the work of the Certificate authority.
Achievements:
1) Reducing the number of information security incidents to the lowest rate in the region.
2) Running of Certificate authority.
3) Detection and elimination of several critical vulnerabilities in the security systems of the Federal Tax Service.
4) Automation of filling out monthly and quarterly reports on Information Security, which reduced the time spent by 3 times.
Products: Kaspersky, BlockHost, ViPNet Client, MaxPatrol, AD, CryptoPro.
Образование
South Ural State University
School of Electronic Engineering and Computer Science
Department of Information Security 
Major: Information Security of Critical Information Infrastructure 
 
Профессионалы из Технологии / Интернет
Другие пользователи, которых зовут Алексей